MAGNUM EST Digital Health GmbH was founded in 2016 by Dr. Magnus Kobel. Under the name YAS.life, MAGNUM EST Digital Health GmbH develops digital applications for health insurance companies, insurance companies and companies in the field of health management and prevention. With Deutsche Rückversicherung AG as lead investor and our motivational app YAS, which is made available to B2B partners as a white label solution, we have already successfully positioned ourselves in the lifestyle area of the digital health market. Our bonus program uses a gamification approach to help policyholders and employees permanently integrate health-conscious behavior into their daily lives and rewards preventive behavior such as exercise, fitness, and healthy living measures with attractive rewards in the areas of nutrition, lifestyle, and preventive care. In doing so, we always have our goal clearly in mind: holistic health!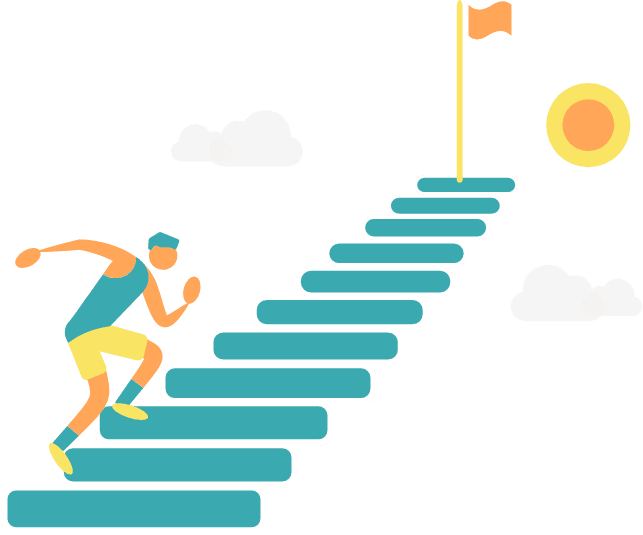 Step by step with the YAS app.
At YAS.life, we think step by step - step by step towards a healthy life. We are convinced that digitalization will bring us all many new opportunities for more health. We want to open up these opportunities to everyone - playfully, creatively, and not least independently. We believe that staying fit and healthy should be easy - and above all, fun! To this end, we have developed the YAS app and our bonus program, which we can customize individually for our customers.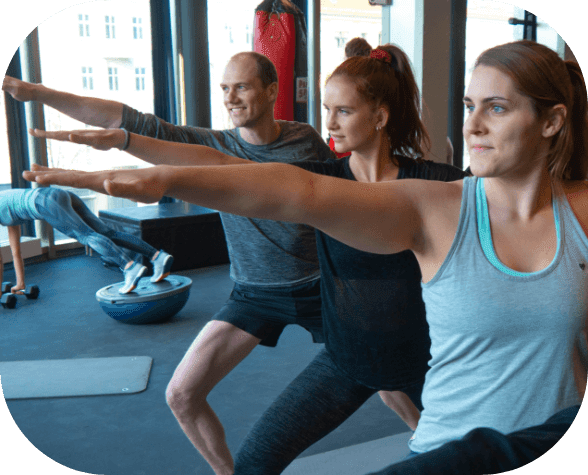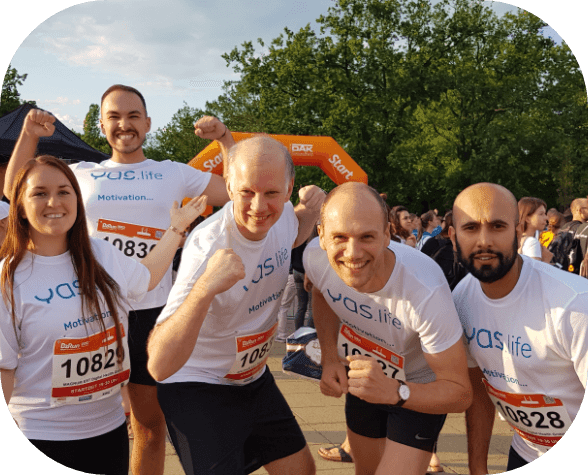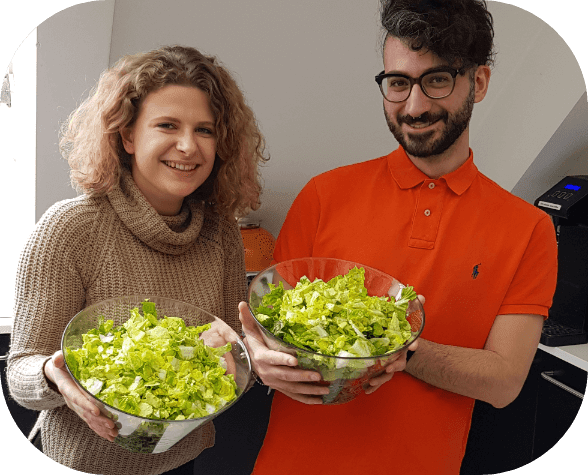 Together for more healthy years of life.
We want to maintain health and provide motivation for more movement in life. Integrating exercise and healthy behaviors into life and being rewarded for it - that's how we want to offer real added value that promotes health.